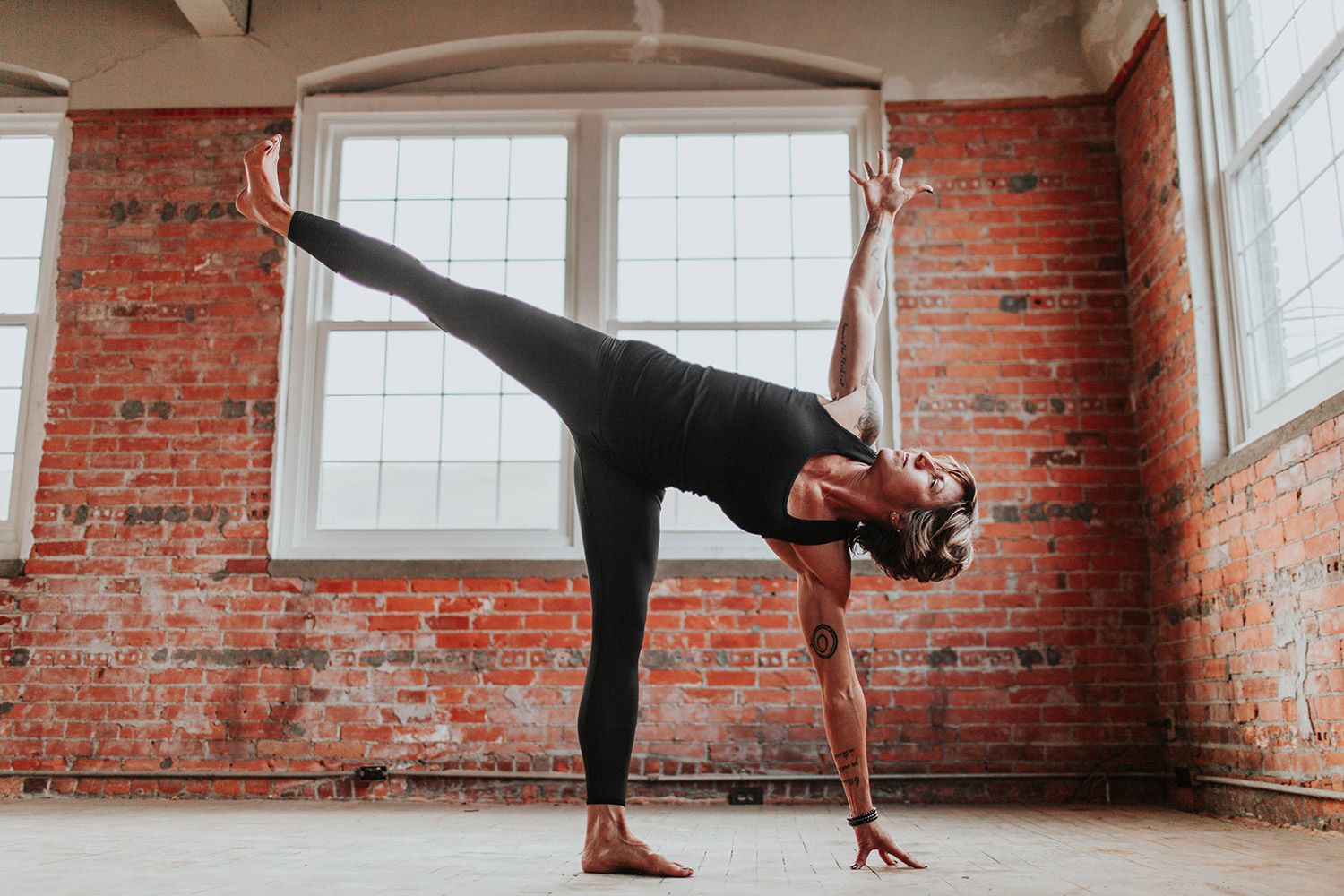 Colleen is a former professional competitive bodybuilder with an extensive background in fitness. An AFAA certified personal trainer and group fitness instructor, Colleen has continually sought out the opportunity to share her passion for fitness with others. 
In 2013, the physical stress of years in the gym brought Colleen to seek out something to heal her body and regain some flexibility and mobility lost through years of heavy weight training. 
It was at that point that she discovered yoga and immediately fell in love with it. The physicality of the practice that initially enticed her opened the door for the spirituality and mental balance that the practice provided and her passion grew, as did her desire to share this passion with others.
This drove her to seek her 200 RYT in 2015 and later on earning her E-RYT 500 in 2019.
Additionally, Colleen is certified in Aerial Yoga, Y12SR (yoga for 12 step recovery), Yin Yoga, TRX for Yoga, Yoga Shred (inspired by Sadie Nardini), and Gravity Yoga.
In addition to teaching at In Bloom, Colleen has also taken on the full-time role of studio manager effective January 2020. Her hope is to continue to foster community in both roles while continuing supporting and growing In Bloom's mission to offer "Yoga For Every-Body".